Insulation
At Guardian our 100% satisfaction guarantee goes a long way. We take you trusting your home to us personally. Our industry leading teams are passionate about their trade and excited by finding accurate solutions to your energy and temperature control needs. Guardian offers attic insulation services to assure your heating and air system is working at its best to keep your home efficient and comfortable.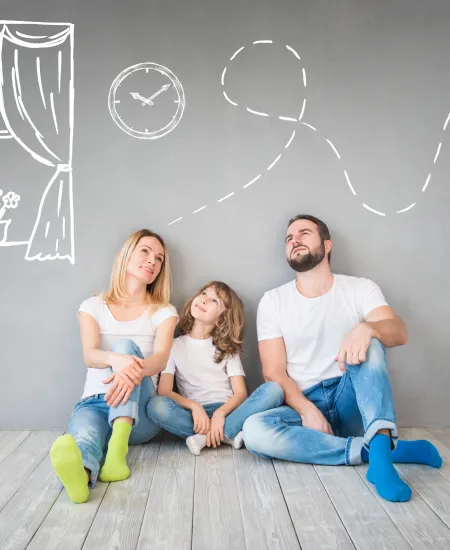 Insulate Your Attic with a Lifetime Warranty
Attics have a stereotype of being dark and dingy and are an often overlooked space. This is one area in your home that should never be neglected. Your comfort is dramatically affected by the quality and quantity of insulation in your attic. Most importantly, your energy bills can be negatively impacted costing you extra money. Guardian offers our Woodstock, Marietta, Cartersville and neighboring cities, blown attic insulation with the best no settle warranty. A lifetime warranty!
The team of experts at Guardian understand that your comfort is the #1 priority. Our main goal is to provide you with services and solutions to keep your home cozy and warm during the winter months and cool during the Atlanta heatwaves. We believe that our job as experts in this field, is to provide you with all the information and facts needed to make the best decision for your budget and comfort. With quality service and affordable pricing, you will be impressed!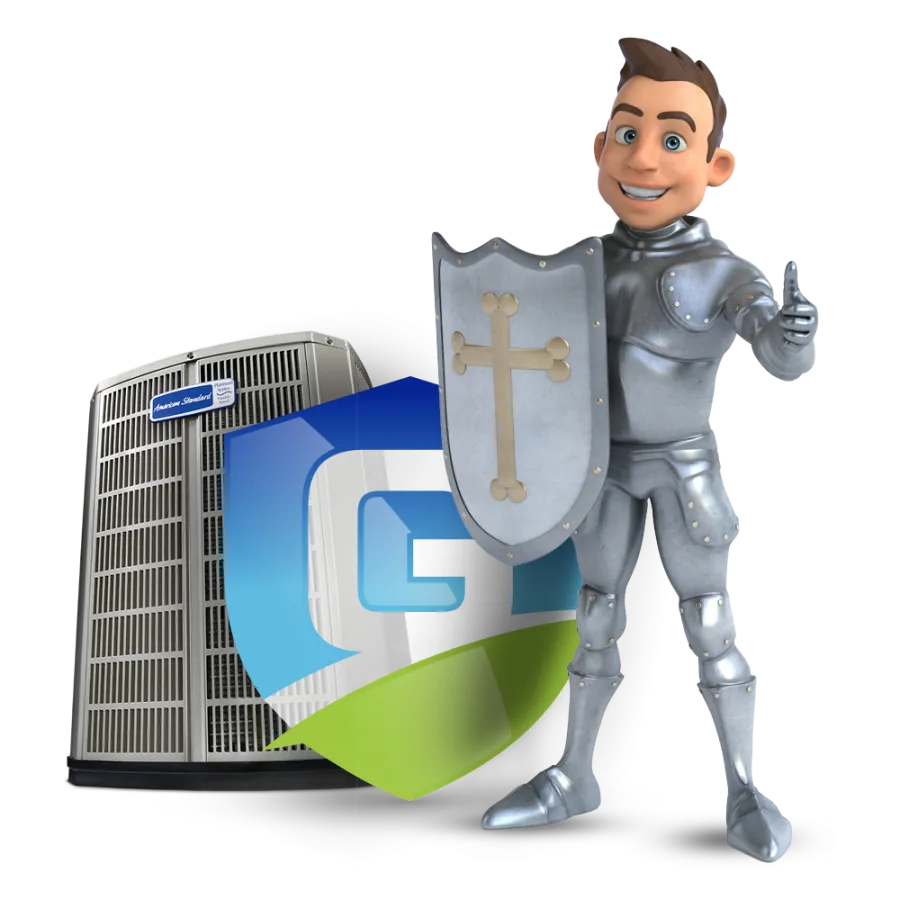 Connect with Your Home Comfort
Experts
Know the Facts About Attic Insulation
What is Attic Insulation?
Attic insulation provides a thermal barrier on your attic floor. It can be made from a variety of materials with the most common form being batt (rolled blanket type) or loose fill (blown particles) insulation. During the cooler months, the attic insulation prevents heated air from escaping and the cold outside air from infiltrating your home. When the hot air rises, the appropriate level of attic insulation will prevent the hot air from rising through the floor and into the attic. During the summer months, it prevent the superheated attic air from entering your home via the ceiling. This helps prevent your heating and cooling system from running around the clock to level the home's temperature to satisfy the thermostat settings. Appropriately insulating your attic can have a dramatic effect on not only your comfort but also your energy costs.
Facts About R-Value That You Must Know
The term most often used when discussing insulation is 'R-value.' Simply put, this is just a measurement of the effectiveness of your insulation. The higher the R-value the better its insulating effectiveness. The Department of Energy states the "R-value depends on the type of insulation, its thickness, and its density." Think of it similar to the rated batting inside of a jacket or sleeping bag. The thicker and higher quality batting insulates better, allowing you to stay warmer in frigid temps. Essentially, R-value measures how well your home will hold its temperature in and how well it will keep the outside temps from infiltrating your home.
Take a peek in your attic. If you can see your floor joists, you most likely need more insulation. Yes! Insulation can settle and reduce the value of effectiveness dramatically. Regardless of the type of existing insulation, it should be higher than the wood beams running across the attic floor to where they can't be seen.
What Should My R-Value Be?
Depending on what area of the country you live in dictates the R value. Insulation in Kennesaw, Woodstock, and surround should be between R30-R60. Having a Guardian Expert measure your current R-value is a quick way to figure what your insulation needs are.
Why Would My Home's R-Value Decrease?
Recommendations can change over the years. Most importantly, your current insulation most likely has settled or is just not enough. Often times, homes are equipped with lower grade insulation that can quickly flatten rendering the R-value ineffective in keeping your home comfortable and sealed. For example, blown insulation gains its effectiveness from the spaces between the particles. The air pockets actually do the insulating. The air stays warm during the winter and cool during the summer. When the blown insulation settles, it causes less room for the air pockets to do their job. However, the benefits of blown insulation is that it can get into all the nooks and crannies that others types of insulation may not.
Case in point; batted insulation. It may not cover all the areas in your attic which allows temperature variances and air seepage. Again, creating an environment for discomfort in your home due to the mixing of air. Batted insulation rolls between the joists. However, it is not flexible in getting into all of the crevices that require the necessary thermal barrier. Adding insulation to the top of your batted insulation can provide dramatic results. Preferably, blown insulation to get into the nooks and crannies that are lacking.
Blown Fiberglass Attic Insulation
When comparing blown fiberglass attic insulation to others, the benefits are clear to be seen. Rolled batt insulation is known to offer the poorest of efficiency and temperature control. Cellulose blown insulation performs reasonably well. However, it is very dusty and inconvenient to install. Spray foam (closed and open cell) has become recently popular. There are quite a few negative key points that can counteract the high efficiency level of this type of insulation. Pests such as termites, bugs, and critters can bore holes into the foam insulation which go unseen until the infestation is often extreme. Same goes for moisture control. In some cases with the closed cell, roof and wall leaks can go undetected until the wood rots through with severe damage. For example, roofers have been known to negate this type of insulation citing no indication of roof damage from storms due to the water barrier of the insulation. The choice is clear! Guardian's Owens Corning blown attic insulation is the best choice and has a lifetime no settle warranty! Contact us today for your free in home estimate.
How does Blown Attic Insulation Compare to the Rest?
When considering improving your attic insulation, the research can be daunting and overwhelming. The perks of proper attic insulation provide you great benefit. Guardian chooses only the best products for our customers. As an Owens Corning Pro Cat professional installer, we trust the reputation and lifetime warranty to allow our customers to have the best in comfort. With blown insulation, we provide our customers with sound and temperature control in a mess free and quick installation. Increasing your home's R-value is quick and painless for Guardian customers. With a standard installation taking usually 4 hours or less, we prefer the loose fill blown insulation method. The most appealing benefits are as follows:
Mold & Mildew Resistant
Moisture Resistant
Fire Resistance
Energy Efficient
Thermal Comfort
Sound/Acoustic Proofing
No Settle Lifetime Warranty
Pest Resistant
Signs Your Home Is Under Insulated
Varied Temperatures Throughout the Home- You have areas in your home that are known for varied temperatures throughout the year. This is a sure sign that your attic insulation may need to be improved upon. Insulation doesn't just prevent the drafts and cool spots during the wintertime. It also helps prevent hot spots during the Atlanta summer. We especially see varied temperatures in bonus rooms above garages. Do you freeze in one room and roast in another? Added insulation can remedy fluctuations in temperatures.
Drafts and Cool Spots- It is not normal for your home to have drafty areas. If you feel chills in certain areas of the home or notice cold spots, it is time to review your insulation. If the cool air is coming in, most certainly the heated air is also finding a way out. Check your windows and entry points for proper closure and caulking. Next step is to check your insulation. More often than not, this is the reason your home has irregular temps and you are forced to grab for a blanket to prevent the chills.

High Energy Costs- Your heating and air system accounts for the largest energy consumption in your home. Perhaps the easiest way to see if there is energy loss is by reviewing multiple years of utility bills. Poor and settled insulation can cause warm or cool air to escape through your attic or walls. The same applies for hot air or cold winter air to circulate into your home via poorly insulated spaces. If your utility bills seem high, they most likely are due to your heating and air system working overtime to compensate for the variances in air.

Upper Level Rooms Are Hot- A key indicator to insufficient attic insulation is your second floor temperature. If you find dramatic fluctuations in the upper levels during the summer time, often times your insulation needs to be bettered. A common misconception is that heat rises. While this is true, your heating and cooling system should level the temperatures easily. Poor attic insulation will cause your HVAC system to run continuously without a dramatic effect or reduction in temperature.