Plumbing Inspection & Maintenance Services in Cobb County & Surrounding Areas
Whole home plumbing inspections can save you thousands in damaging repairs that can come from unexpected leaks and clogs. The licensed plumbing team at Guardian Home Experts will provide you with a whole home evaluation isolating troublesome areas in your home's plumbing system.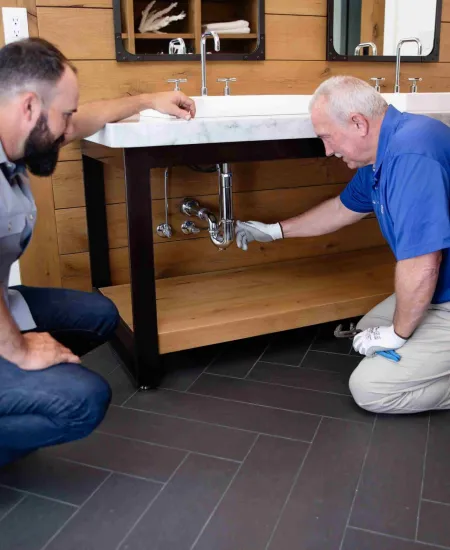 Our Licensed Plumbers are Ready to Save Your Day- Whole Home Plumbing Inspection
Clear and dirty water run throughout your home via your plumbing system. In every wall, basement, foundation, and multiple rooms throughout, you can find pipes or fixtures. Routine maintenance allows you to catch potential disasters before they happen. Additionally, it helps extend the life of your homes main system. Guardian's licensed and expert plumbers will thoroughly inspect your home's plumbing system to prevent unexpected leaks and save you from a headache!
At Guardian Home Experts, no job is too big or too small for our team of professionals. Often times, many areas in the home are overlooked. At any point in time a leak can appear if your plumbing system is not maintained and routinely checked for pain points.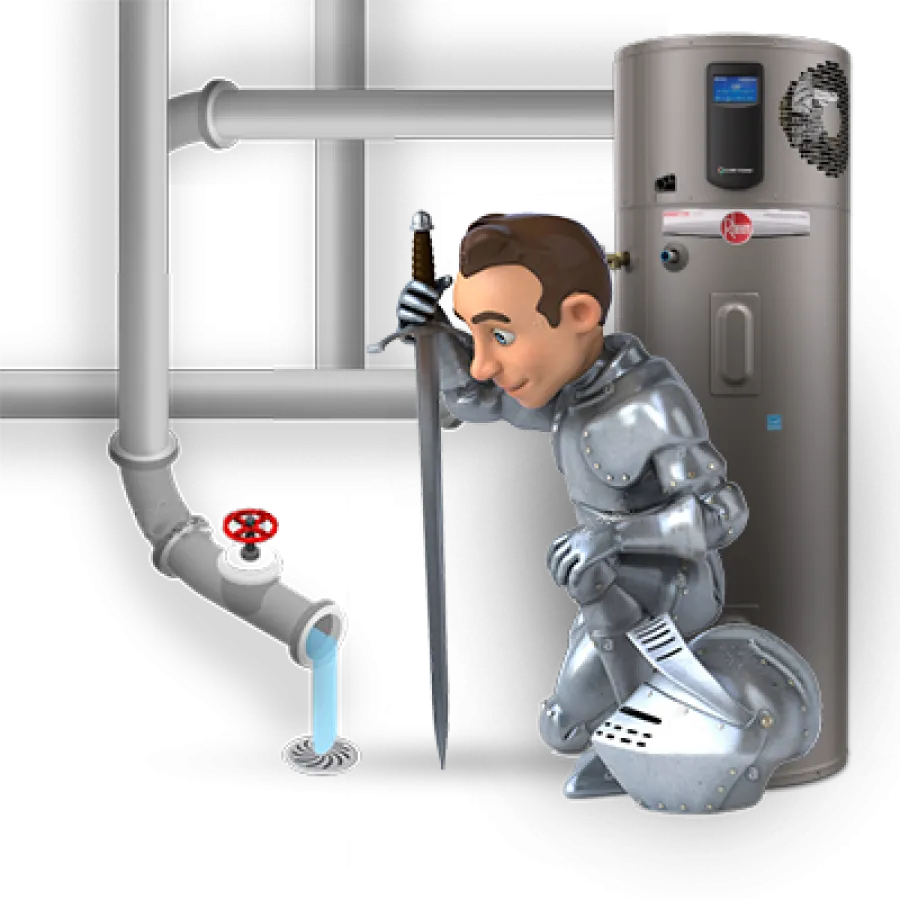 Connect With Your Plumbing Experts
What Points are Checked in a Plumbing Inspection?
Guardian can help you prevent the inconvenience of water leaks, burst pipes, dripping faucets, and clogged toilets. We provide Marietta, Kennesaw, Woodstock, Smyrna, and surrounding homeowners with fast and easy plumbing solutions. Some areas we provide you peace of mind include:
All faucets and water fixtures are checked for leaks and proper functioning
Water heater is inspected for rust, leaks, or damage
Pressure Relief Valve will be inspected
Garbage disposal and plumbing lines are checked
Outdoor spigots are checked for leaks and loose connections
Sinks, tubs, and shower drains are checked of proper drainage
Toilets are inspected for proper functioning and deteriorating parts
All visible pipes and supply lines are inspected for corrosion, cracks, and leaks
Water pressure is checked
Guardian's expert plumbers are trained to preserve your plumbing pipes by using up to date technology and practices. Most importantly, routine maintenance and plumbing inspections can address persistent problems and prevent unexpected leaks and unsightly backups. In addition, we have access to a full part and tool inventory for even the toughest of repairs.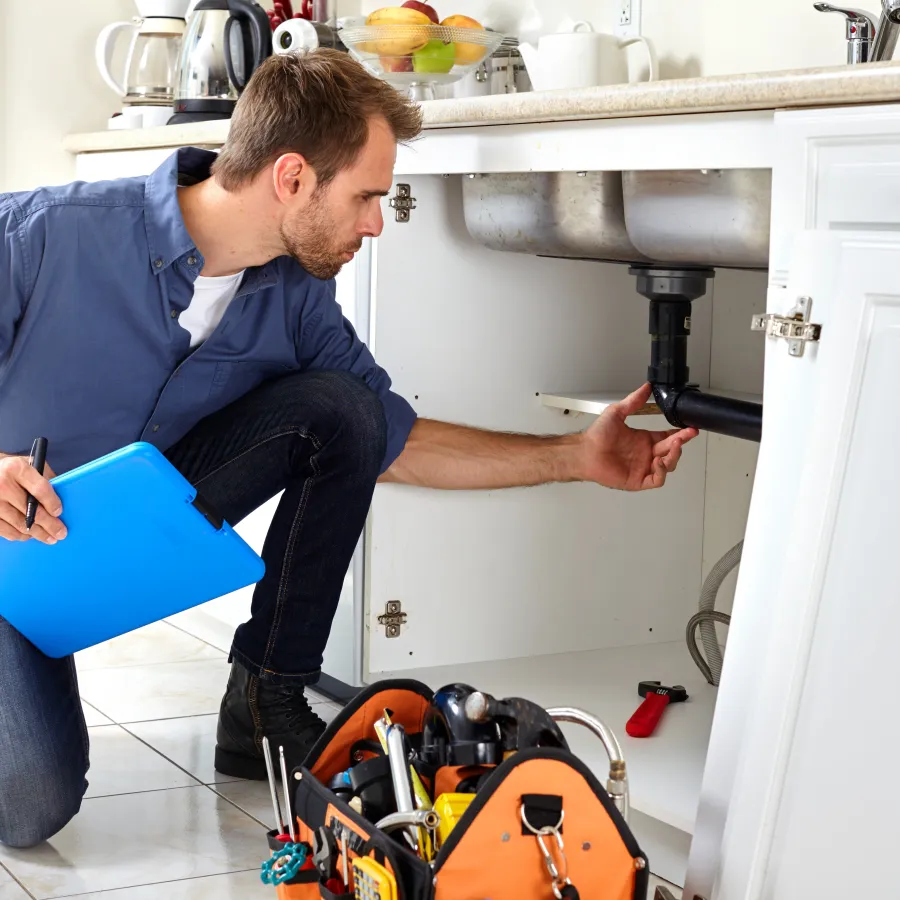 We're Trained so You Don't have to Worry
Our experts are specifically trained to handle all of your plumbing needs, starting with our whole home plumbing inspection. Most importantly, our teams are licensed and insured, so you know you're talking to an expert when you call. One that will provide you with quality service! By utilizing state of the art equipment and practices, our licensed team will diagnose and provide you with correct solutions to preserve your plumbing system and isolate any problem areas.
Call the Experts from Guardian
Whether you need routine drain maintenance, small repair, complicated drain cleaning, or water heater installation; Guardian's expert team of licensed plumbers are ready to take care of all your plumbing emergencies. We can provide same day appointments, quick and efficient repairs, matched with the highest quality of plumbing service in Cobb, Paulding, Cherokee counties and surround.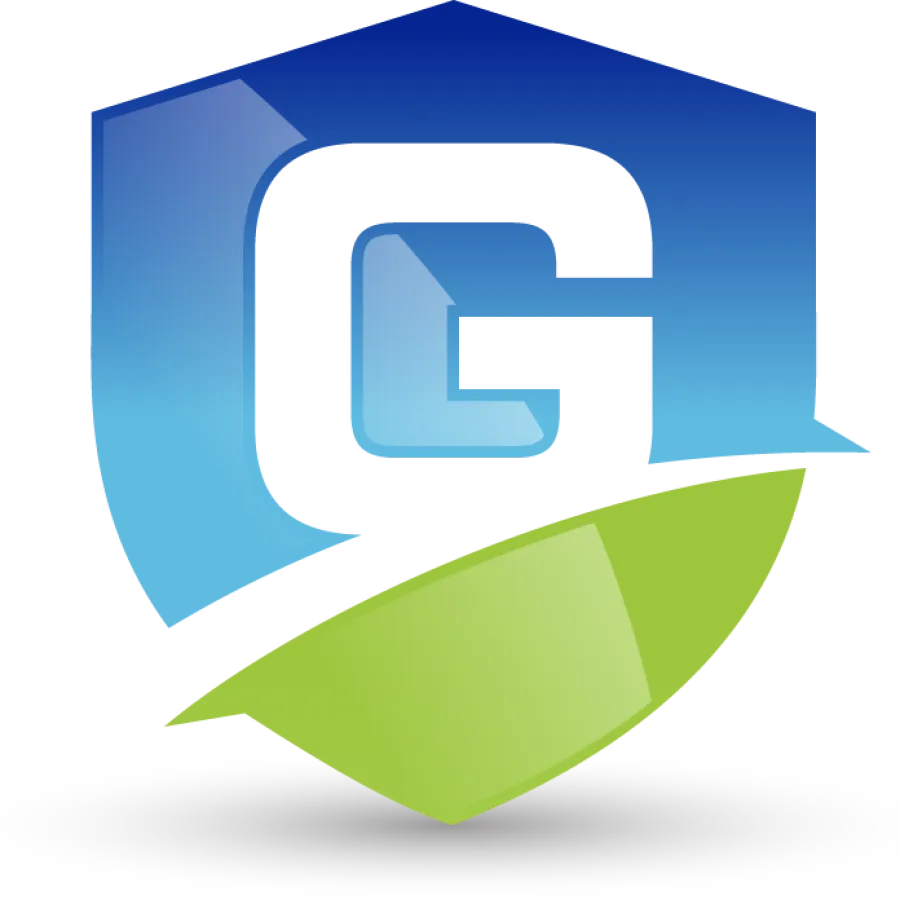 Some Things to Pay Attention to When Choosing Your Plumbing Company
When you are faced with a plumbing repair or replacement, finding a company that you can trust is important. At Guardian, we understand that you look to us as the expert. For this reason we hire only the best and brightest licensed plumbers to provide you with the right answers to your needs. How do we do this? We listen to your needs and wants and use our expertise to provide you with fast, reliable, and cost effective solutions. Whether you need a water heater repaired or replaced or a simple faucet changeout, our technical team is ready to answer all of your questions and provide you all the information you need to make the best choice for your family, budget and comfort. Quality products, quick service, exceptional value.. Guaranteed!
Experience
What is the experience level of the owner and the employees? There is something to be said for a business that has the expertise and knowledge to provide you with the right solutions. A company that is licensed, bonded and insured is important to protecting you and your home. While competitive pricing is important, be weary of companies that offer a low low price. Are they looking for a quick fix or are they providing you with the right fix?
Reliability is Important
Is this company going to be there for you when you need them most? There are companies that install your water heater or provide quick repairs, but when the time comes that you need them for a follow up visit, they are hard to get a hold of. Some even consider you low priority and provide you an appointment months out. Make sure that the company you choose considers you a priority. Make sure that you feel appreciated by your company of choice with fast and easy appointments! Guardian's focus is earning your business for a lifetime not one simple transaction.
Company Guarantees & Reviews
Company Guarantees & Reviews
At Guardian, your satisfaction is always guaranteed – 100%! That means we do all we can to make sure you are 100% happy with our service and your experience. We want lifetime customers from each interaction, not just a "done and run" scenario. The quality of reviews makes a difference. Sometimes quantity is great, but remember the best reviews are the ones that provide you with a good explanation of what to expect. This goes for good and bad reviews. While every company may be faced with disgruntled customers who never update their review with positive outcomes, if you notice a trend in negative reviews you may find yourself in that position as well. Always do your research- it can save you time and money. Guardian's 5 star average rating is something we have worked hard for. We stay competitive with industry leading warranties and guarantees.
Some Words From
Our Customers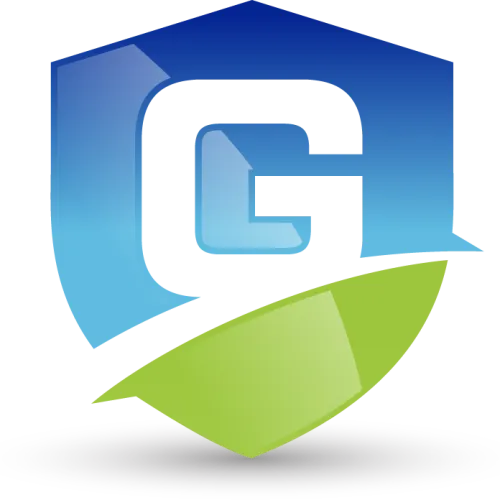 I was preparing for work when I realized that our hot water had gone out. I read Guardian's reviews and called them right away to help. They provided me an fast appointment and came out same day. They were able to replace my water heater, at a reasonable price. I had hot water before the day was out and the plumbers took great care in my home. They even noticed a few problem spots where small leaks were forming. I'm so glad they noticed otherwise I could have had a disaster on my hands. After seeing the pin hold leaks and drips on my pipes, I received an estimate for repair. They'll be coming back to repipe my home. Thank you Guardian! I will refer you to all my friends!
- Amanda B.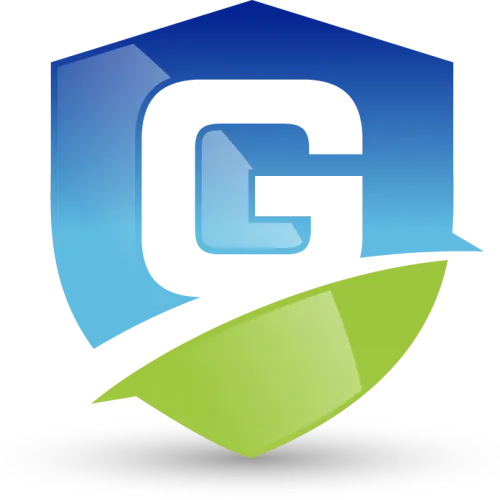 Guardian's plumbers are top notch. I had a backup and was referred to them by a friend. The plumbers came out, inspected my sewer line and found a major problem. They communicated and estimated every step of the way. The result was a new sewer line that replaced my old broken line that was filled with tree roots. They showed me what was pulled out of my sewer line and gave explanation of the repair. I'm so glad they were referred to me. Professional. Communicative. Affordable. Best service I have had from any repair company.

- Andrew W.