Pipe Leaks
Water line or pipe leaks can cause much worry, damage and frustration. Not to mention, the extensive long term problems from small inconspicuous leaks within your walls. Broken pipes should be addressed quickly. While years past, burst pipes were complicated projects, Guardian's experts have state of the art equipment and training to reduce the inconvenience. Whether it is cracked pipe, clogged drain line, a frozen pipe, or a small leak; Guardian's team of expert plumbers have the tools and know how to repair your pipes quickly and easily.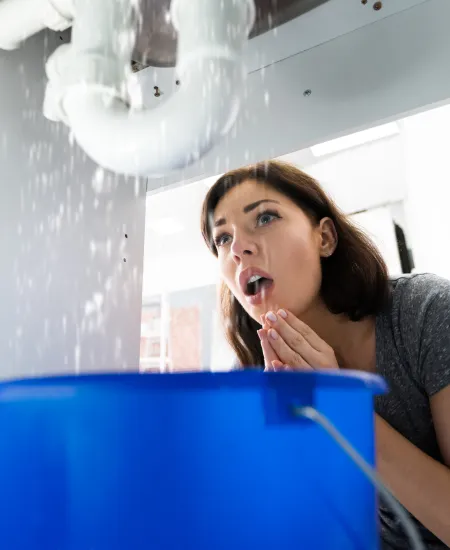 What Causes a Pipe Leak?
Age- Over time your pipes will age and being to deteriorate. The material your pipes are made of can be indicative of the potential for life span. Galvanized pipes can become prone to rust and corrosion over time. If your home is older and has not had a re-pipe, your home may be at risk. Schedule a whole home plumbing inspection to determine if you have any potential problems that would cause a burst pipe or water leak.
Chronic Leaks- Pin hole leaks are indicative of a deteriorating pipe system. These small leaks often go unnoticed wreaking havoc within your walls. Mold, water damage and larger pipe bursts can occur. A yearly plumbing inspection can check for pain points and potential leaks.
High Water Pressure- We often hear from customers that the higher the water pressure the better. Excessively high-water pressure can damage or break your pipes. Years of water running through your pipes at a higher pressure can weaken the plumbing. Water leaks and pipe bursts can occur, not to mention damage to your water heater, fixtures and filtration systems.
Frozen Pipes- In Georgia we don't see frozen pipes too often, but when the temps do consistently dip below 32° you are at risk of a burst pipe due to freezing. Keeping your faucets at a drip can help prevent pipe bursts. This is not always guaranteed. Turn off your water source and contact the experts at Guardian.
Clogged Pipes- Tree roots, foods, toilet paper, grease and oils can clog your plumbing. This can increase your water pressure and cause pipes to burst. While some clogs are unseen, being cautious of what you send down the pipes is important in preventing damage.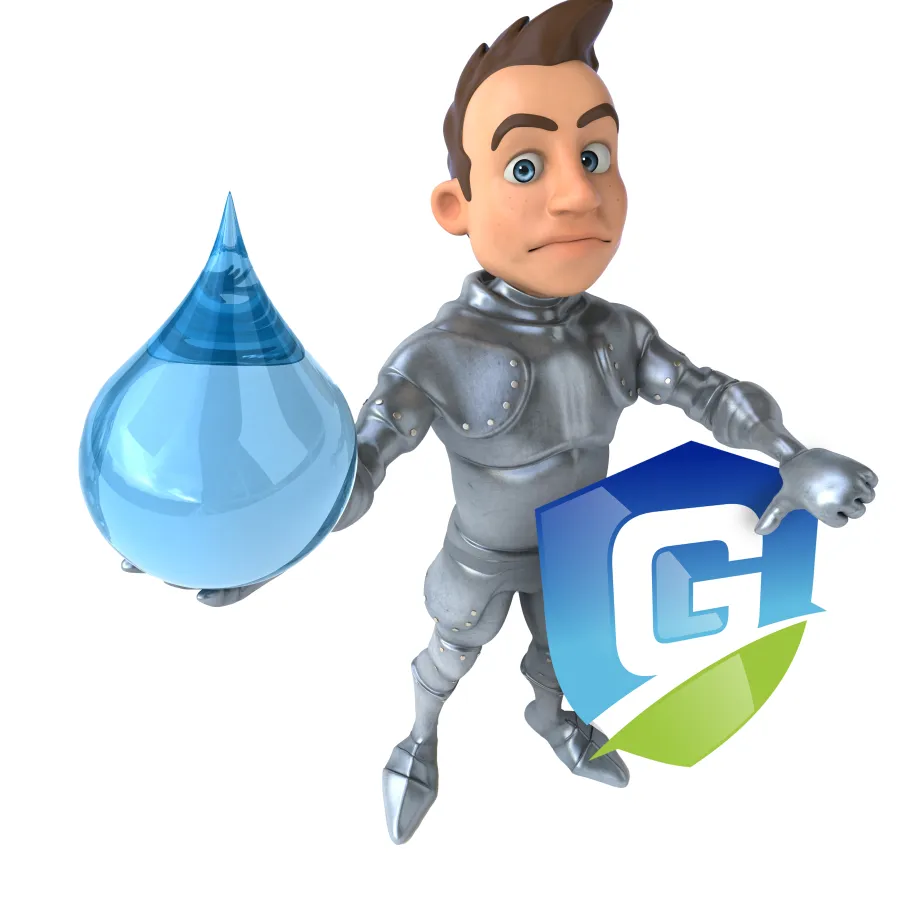 Connect With Your Plumbing Experts
WHAT IS THE DIAGNOSTIC & ESTIMATE PROCESS OF WATER LINE REPAIRS?
Evaluation & Discovery
Once your licensed plumber arrives quickly and on time, the first step is to evaluate and stop the water flow. Next, you will receive options for discovery of the problem. Whether it be cutting drywall to get to the source, video scoping a line, or digging for the leak; Guardian's team will provide you options and gain your approval every step of the way. The process will limit any damage or inconvenience. Your expert plumber will also get you set up with remediation to limit water damage.
Estimate
Your experienced plumber will put together repair or replacement estimates that will solve the problem and get your water pipes back to working order. We use minimally invasive techniques to limit the mess and inconvenience. When you receive a repair estimate from the experts at Guardian, you can expect a full description of the work and upfront pricing. With minimally invasive techniques and trenchless technology, Guardian is the answer to your plumbing emergency or water line repairs. We will make every effort to minimize the inconvenience and get your home back to normal.
Scheduled Repair
Rest assured, your final step is to schedule your fast repair and to get your home and life back to normal. Guardian's licensed plumbers take the appropriate steps to leave your home in better condition than when we arrived. Your plumbing expert will walk you through every step of thew way. Starting with scheduling, to dispatch notifications, and even tracking your team via GPS right to your door. You'll receive communication every step of the way and a follow up when we are completed with the work. We leave you with a generous labor warranty and peace of mind. 5 star service is the only way we know how to do business.

What to do When a Pipe Bursts
If you experience a burst pipe in your home, find your shut off valve. Every home has a main shut off, generally located near your water heater. By shutting off the flow of water, you can reduce and prevent additional damage. If the leak is near your toilet or sink, you can also shut the water off under your sink or behind your toilet. Next step is to call the expert plumbers at Guardian. Our licensed team will diagnose your leak and provide you with solutions. Whether a slab leak, burst pipe, main sewer line clog or anything in between, Guardian has a solution to fit your budget and the know how to get it done right! When a plumbing emergency strikes, call the experts at Guardian!