Ductless & Mini Split Systems
In the simplest form, a ductless system is just that. A heating and air system that does not have any ductwork requirements. It has one outdoor unit and an indoor unit that is connected with electrical wiring and refrigerant lines. Ductless systems provide high efficiency and customizable comfort for your space. This increasingly popular heating and air system offers extended warranties and is a great option for newly renovated spaces, sunrooms, and additions.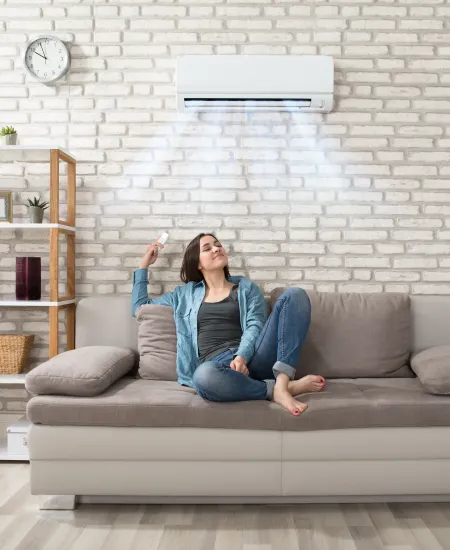 How do Ductless / Mini Split HVAC Systems Work?
The technology behind a ductless system is the same as a standard split unit. The refrigeration process utilizes the same cooling process aside from the transport method of the cold air. Instead of using ductwork and vents to deliver the air to your rooms, a ductless unit delivers the air into the space via the hanging head.
The outdoor portion of your ductless system includes a compressor, a condenser coil and fan. Whereas the indoor unit includes the evaporator coil and a blower fan. Your single outdoor unit has the capability of cooling up to 5 zones or spaces utilizing 5 indoor head units. This versatility is perfect for a variety of applications in your home or business. Guardian's experts will review your needs and properly set the equipment to maximize your comfort and efficiency.
Most often the indoor unit is mounted on the wall delivering heating or cooling directly into the room without the need for ductwork. With the capability of up to 5 indoor unit heads, you can control the temperature of up to 5 zones or areas. You can heat and cool your whole home with a ductless system easily.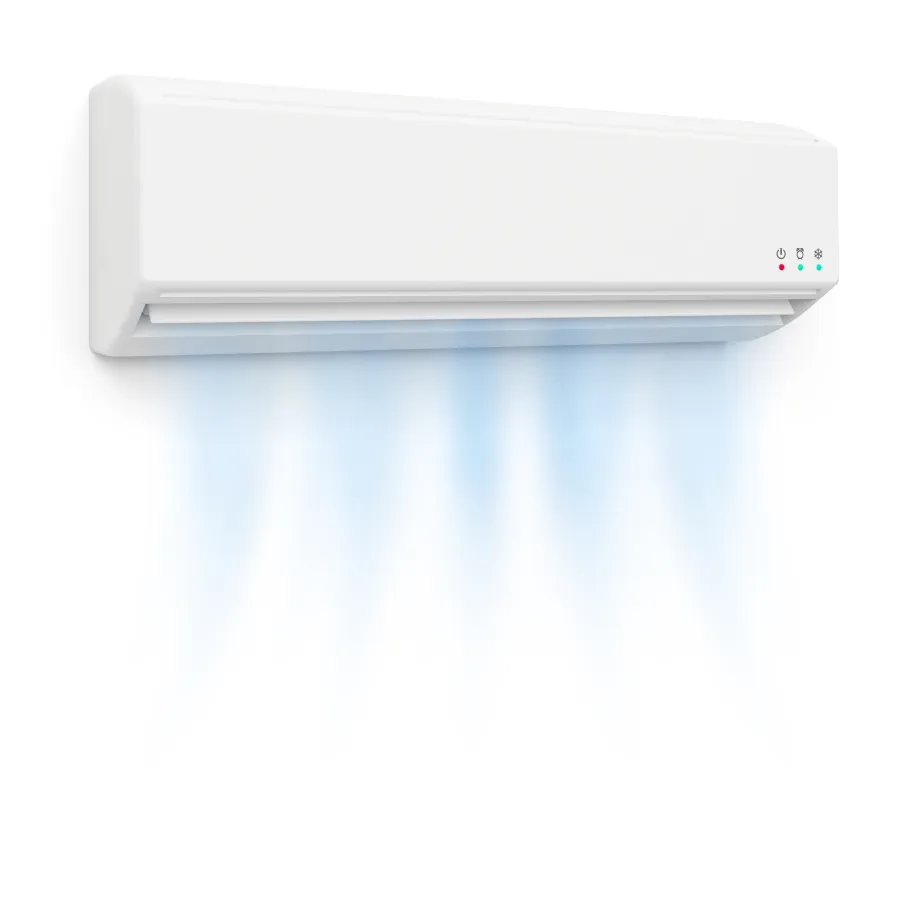 Schedule a Free in Home Estimate
What is the Ductless/Mini Split Installation Process
Where Can you Add a Ductless System?
Garage Spaces- Forget the window units. Ductless systems can effectively heat and cool your garage space easily. A simple free consultation will offer you the right sized piece of equipment and requirements for your large space.
Sunroom Heating and Cooling Units- Even if your sunroom is mostly windows, ductless system can be placed in a variety of areas (including your ceiling), to minimize the visual effect.
Ductless Systems for your Basement- When remodeling or finishing your basement, temperature and humidity control is important. You can easily customize your heating and air application by utilizing a multi head ductless system.
Attic or Bonus Rooms- Ductless systems work great in spaces such as second story bonus rooms where standard heating and air systems just don't cut it. If you have hot and cold spots in your home, a ductless mini split system is a great option. Running at a lower fan speed for longer, your system will dehumidify the space while cooling to your comfortable level.