On a frigid winter morning in the quiet suburb of Kennesaw, John found himself in a freezing house. His breath hung in the icy air as he stared at his lifeless and useless furnace. Panic surged through him as he realized he had no idea how to fix it.
With trembling fingers, John searched online for a trustworthy HVAC company and stumbled upon "Guardian Home Experts." He dialed their number, desperately hoping for a solution.
A friendly voice answered on the other end. It was Lisa, the customer service representative. John explained his dire situation, and Lisa assured him, "We'll send a technician right away, John. You won't have to endure the cold for long." Whew, what a relief!
Within an hour, a Guardian Home Experts lettered van pulled up in front of John's house. Out stepped Gio, a skilled technician with a warm smile. He understood John's urgency and went straight to work.
Gio meticulously examined the furnace, explaining each step to John. He diagnosed the issue - a malfunctioning motor and a clogged air filter. With confidence, Mike said, "We can fix this, John. You'll have your warmth back soon."
As Gio worked diligently, John watched in amazement at his expertise. He replaced the faulty motor and replaced the air filter. After a thorough inspection, he said, "Your furnace is back in business."
With a push of a button, warm air began to flow from the vents, melting away the chill that had gripped John's home. John was overjoyed and couldn't thank Gio and the Guardian Home Experts team enough.
Before leaving, Gio offered valuable advice on maintaining the furnace to prevent future breakdowns. He signed up John on the company's Shield Protection Plan, a maintenance program that assures his system won't break down unexpectedly. Gio also handed John a business card with the company's contact information. "If you ever need us again, don't hesitate to call," Mike said with a reassuring smile.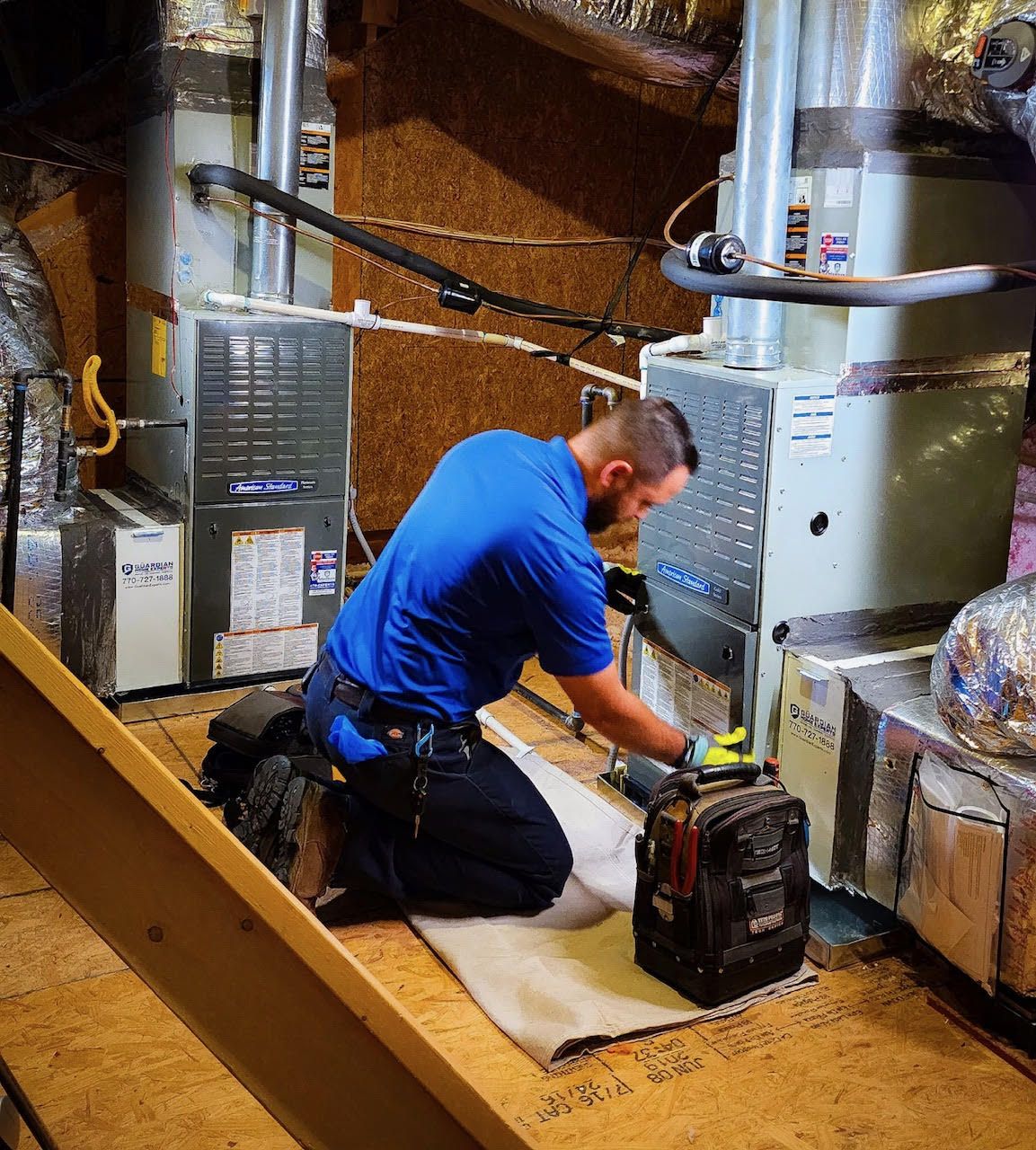 In the weeks that followed, John shared his story with friends and neighbors. He praised Guardian Home Experts for their rapid response, professionalism, and the warmth they had restored to his home.
Word spread quickly, and Guardian Home Experts became the most trusted HVAC company in Kennesaw and surround. They continued to serve the community with dedication, ensuring no one suffered through a cold, winter day like John had.
John's broken furnace had not only been repaired that day but had also ignited a lasting bond between him and a company that truly cared. It was a story he would share for years, a reminder that in times of need, Guardian Home Experts was there to bring warmth and comfort back into their customers' lives.
If you are homeowner faced with a heating repair, contact Guardian Home Experts to get fast heating repair services in Kennesaw, Marietta, Acworth, and surrounding areas... contact the company voted the Best HVAC company in metro Atlanta now! Call 770-727-1888 to schedule with the best!