Do you know how to prepare your home for the freeze in Atlanta? This Christmas may not be a white Christmas but it will most certainly be a chilly one. Across metro Atlanta we will have below-freezing temps expected to last a few days. Local meteorologists are forecasting frigid temps that can most certainly wreak havoc if you as a homeowner are not prepared. Here's what you can do now to prepare for the record low temps:
Protect your Outside Faucets from the Freeze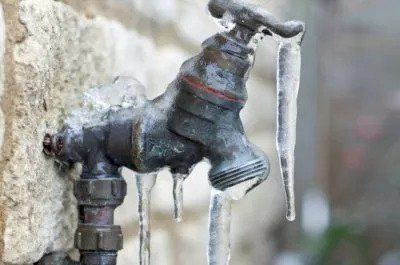 Make sure to disconnect, drain, and put away hoses. Outside faucets should be protected from freezing with foam insulating caps. To be certain there is no issues with these water lines that often are uninsulated, shut off the water supply if applicable and drain the water.
Keep Your Garage Doors Closed
Often times there is exposed plumbing in open areas such as your garage or unheated basement. Make sure to keep garage doors closed to prevent from excessive temperature drops and to protect your water heater, exposed plumbing, and any other mechanical systems staged in this area.
Change Your HVAC Air Filter
The demand on your heating and air equipment will be much greater during extreme temperatures. Make sure you at the least change your air filter to allow proper air flow. Restrictions can occur with clogged air filters causing additional wear and tear on your system. This can increase the chances of breakdowns.
Get a Heater Tune Up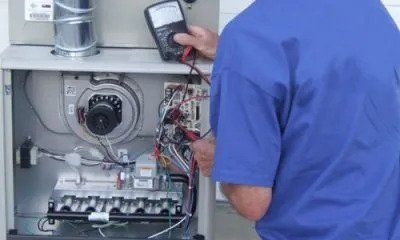 heating tune up acworth, gaDuring a winter freeze is NO time for your heater to break down. If you have skipped the necessary maintenance year after year, now is the time to call the heating and air experts at Guardian! A tune up offers an inspection of your system that addresses any concerns that can become much larger and emergent repairs. Double checking your heat exchanger is crucial to your safety. Guardian offers these services free of charge as part of your heating tune up. It's always a great idea to have carbon monoxide detectors installed. If you do have a furnace in the home, they will alert you to any carbon monoxide present in the home.
Run Your Ceiling Fans in Reverse
When you reverse your ceiling fans, this helps push the heated air down towards your living space. There is generally a switch on your ceiling fan that easily makes the switch for you. This small change can not only impact your comfort but also your wallet by saving you on energy costs!
Make a Freeze Emergency Kit
Before the big freeze, make sure you stock up on necessities. Items such as water, canned goods, batteries, candles and propane are a good start to a stock up list. In the event of a power outage, make sure you have a heat source that is safe to run indoors. Whether it be a fireplace or propane heater, assure that your fireplace has been inspected or a space heater is safe to operate indoors. Investing in carbon monoxide detectors is always a great idea to keep you safe.
Wrap Your Water Heater
Do you have an old water heater? A great option to reducing heat loss and assuring your showers are hot, is a water heater insulation blanket. These come in various sizes and are like a jacket for your water heater. You can save 7 to 16 percent in energy costs recouping your costs in less than a year.
Keep Ice Melt or Sand on Hand
While there may not be snow and freezing temps in the forecast, moisture on the ground will easily turn to ice with extreme temperatures. If you plan on venturing out during the cold snap in Atlanta, keep sand or ice melt on hand to treat ice prevalent areas. Reducing the possibility of slips and falls is a must.
Turn on Your Humidifier
Your heater will be running over time when the temperatures drop. Your central heating and air system quickly evaporates the moisture in your skin. A humidifier increases the moisture of the surrounding air to keep prevent the dry and flaky skin of winter. Make sure to clean your humidifier per manufacturers specifications.
Keep Your Cabinet Doors Open
Opening your cabinet doors and setting your faucet to a drip is a way to help prevent any pipe bursts in your home with freezing temps. The warmth from your heater will keep those pipes at an above freezing temperature to prevent any freezing or potential damage in your home.
Now is the time to prepare for the coming freeze in Atlanta. Taking a few preventative measures to assure that you stay warm and cosy is important not only for your comfort but also for your wallet. Precautionary measures to your
plumbing system
will certainly aid in reducing the chances of burst pipes from a freeze. Call Guardian for your plumbing and heating needs. Our experts are ready to assist you in your preparedness steps and in the event an emergency arises.